A mobile technology system is being implemented by the Southern African Federation for the Disabled (SAFOD), in partnership with the African Network for Evidence-to-Action in Disability (AfriNEAD), and the University of Washington, to collect and disseminate information on the availability of Assistive Technology (AT) within 10 countries in Southern Africa. The system is called AT-Info-Map App.
The AT-Info-Map was initially funded for three years (March 2016 to February 2019) by the Google Impact Challenge as one of the
"big ideas that will use technology to expand opportunity and independence for people with disabilities"
. Currently, this project works with local disability organizations to address gaps in AT availability. By using this mobile application, SAFOD is capturing and organizing information about AT suppliers and service providers in the region.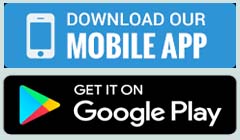 AT includes a wide range of technology products that are used to support persons with disabilities as they work, learn, play, and live in their communities. Some examples of AT include crutches, wheelchairs, ramps, hearing aids, Braille printers, adaptive software, communication devices, just to mention a few.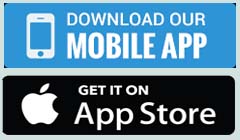 With the AT-Info-Map mobile application, you can view suppliers and service providers of assistive technology in ten countries in Southern Africa, namely Angola, Botswana, Lesotho, Malawi, Mozambique, Namibia, Southern, South Africa, Zambia, and Zimbabwe.
How to Download Our App
The AT-Info-Map app can be downloaded from the Google Play Store here or from the App Store here, and can be installed on your Android or iOS phone, respectively.
Note, however, that due to new requirements on both Google Play Store and App Store, the AT-Info-Map app will run only on Android 8.0 or later version and on iOS 8.0 or later version, respectively. SAFOD and its partners understand that some users may have phones with lower versions and may not be updated/upgraded to the minimum requirement of version 8.0 (For example, the Samsung-SM-G900V cannot be updated to Android Version 8.0, similarly iPhone 4 can only go up to iOS version 7.1.2).
For this reason, we are working on uploading lower versions for both Android and iOS directly on our hosting server to cater for those whose phones cannot be updated to the minimum requirements of version 8.0 or above. An additional download link will, therefore, be added on this page soon.
How the App Works
After downloading from Google Play Store or App Store and installing the app, users have the option to view the listings of AT suppliers and/or service providers by simply clicking on "View Listing" tab on the home screen, or you can enter information about an AT supplier(s) or service provider(s) by simply clicking on "Entre Listing" tab on the home screen.
If you choose "View Listing" on the home screen, it will take you to next screen which has four tabs namely "AT Supplier" that lets you view all At suppliers available on the app; "Disability Services" that lets you view all service providers available on the app; "View Map" that lets you see all entries on the map; and "Search" which lets you search for any AT supplier or service provider by search type, by category or by country.
If you choose the "Entre Listing" tab on the home screen, it will take you to next screen which has two tabs namely "AT Supplier Form" that lets you to input information about an AT supplier, and "Disability Service Form" that lets you input information about a service provider.
You can learn more about how the app works by clicking on the "Get help" tab right on the home screen of the app itself.
If, for some reason, you cannot install the app on your phone but would still like to view the listings of AT suppliers and service providers in the region, or if you would like to enter information about an AT supplier or service provider, you may visit the website version here. It will allow you to do everything you would otherwise normally do with the app.
Impact So Far
Within the three-year contract period (March 2016 - February 2019), the AT-Info-Map project had engaged field officers, also known as admins, whose role was to collect data on AT on the mobile app in their countries. These admins were already conversant with disability/accessibility issues before being engaged. They met suppliers of AT as well as service providers in their workplaces. They looked for suppliers and service providers and entered their profiles into the mobile map (contact details, what AT products they sell if it's an AT supplier, the AT services they provide if it's a service provider, just to mention a few).
As of January 31st, 2018, there were more than 1, 500 AT suppliers and disability service organizations in ten countries where SAFOD currently works in the Southern Africa region. More than half of the total listings on the app constituted disability organizations from South Africa only, thanks to the amazing partnership between SAFOD and the Uhambo Foundation who helped us with the majority of the South Africa entries from their own database.
The positive impact is that some of the stakeholders we have been able to interact with during both the pilot phase in Botswana and the project implementation in the initial five countries - Lesotho, South Africa, Botswana, Zambia, and Malawi - were able to use the App in their day-to-day work. For example, some community social welfare officers and rehabilitation officers have commended SAFOD and its partners for making their work easier when they want to identify AT suppliers. Likewise, some disability organizations have used the app as a reliable source of information not only with regards to where they can find suppliers of certain products but also just raising awareness of the certain AT products that they had previously never heard of. Other assistive technology suppliers were looking forward to making the App as their alternative marketing strategy for their products.
These observations are further confirmed by the user feedback which was sought in 2018 through focus group discussions in the five countries in which the project initially rolled out. These focus group discussions were facilitated by SAFOD's country admins and the findings were analyzed by our partner, AfriNEAD. The exercise focused on the feasibility of the app (usefulness, challenges, benefits, accuracy, and completeness); technical issues (downloading and installation, instructions, data access); possible outcomes of the app (awareness, AT demand, AT supply); general dis/satisfaction with the app; suggestions for change; and general AT information (awareness and knowledge, policy implementation, supply chain, procurement and provision, opportunities, interventions).
Many participants thought the app will facilitate growth in the AT market through increasing awareness on available AT and the demand for AT. As more people learn more about the app and start using it, finding information about different kinds of AT, the demand of AT will increase.
Convenience was one of the most common advantages that were identified by the participants. Having all products on a single platform will save time and money since it reduces the need to travel. They felt the app will ease mobility and reduce time wastage in search for suppliers and services in as far as helping people with disabilities is concerned.
For the suppliers, they felt the app will increase the market share, meaning even their income will have to increase once the market share has increased, and even increase employment opportunities in disability organizations or companies.
Participants felt that another advantage of the app is that it might improve the responsiveness of suppliers as it may facilitate opportunities for suppliers to receive feedback from the users. Suppliers thought that through the app they will become more sensitive to demands and what specific devices are needed and that they can use this information to provide more appropriate services.
What our stakeholders say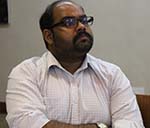 "The App will help to bridge the communication gaps between rehabilitation officers or specialists on one hand, and the suppliers on the other hand."
Sankarankutty Mohan | Business Development Manager at the Afroworld Group (Botswana)
View details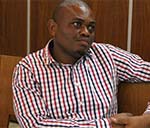 "This is an exciting project for us all, and can bring more impact if we give the App more time for testing or reviewing."
Moffat Louis | Community Rehabilitation Officer (Botswana) View details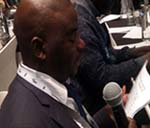 "We pledge to keep SAFOD and all other stakeholders in Zambia engaged and updated on the progress of the project."
Nakawa Chiyala | President - Zambia Federation of Disability Organizations (ZAFOD) View details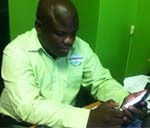 "Once the App is finally launched, Doctors Choice will be one of the first suppliers that will be seeking to choose the App as their alternative marketing strategy."
Lance Motikeng | Director of Doctors Choice (PTY) Ltd (Botswana) View details
---
To learn more about the project, or to inquire about a possible partnership or sponsorship opportunities available, please contact us here, or call +267 3170 751.